Compton Initiative
January 27th, 2018
$10
Over the last few years Seacoast Grace has begun a partnership with Victory Outreach, a church located on Sloan Street, right in the heart of the city. While attempting to fix up every house that is in need on the street, we are giving Victory Outreach an opportunity to build relationships with their neighbors and have a positive influence in their community.
Come on out to help us paint, landscape, garden, and much more!
Check in: Compton Couthouse 400 S. Acacia Ave Compton, CA 90220
Time: 7:00AM - 12:00pm
What to wear: Comfortable clothes & shoes. Yellow Compton shirt if you have one.
Cost: $10 a person. Includes breakfast & lunch.
Questions? Email Emma at ejones@seacoastgrace.org
Bring the whole family out (ages 7 and up) and lets go love our neighbors!
Women's Ministry: Simply Single
January 27th, 2018
Come and see what we are all about! This is a fun and relaxed evening where we can get to know each other and learn about what this ministry is doing in the coming months. The event is FREE! Tell all your single (women) friends! Yummy food will be waiting for us after the 5pm service.
Baby Dedication
February 10th - February 11th, 2018
Seacoast Grace believes children are a gift from God, and we are very excited to partner with our parents through baby dedication.
Baby Dedication is…
•An opportunity to thank God for the precious gift of your child.
•An opportunity to publicly declare your intentions to raise your child in a Christian home.
•A benchmark you can return to time and time again.
•A family dedication, where the parents commit themselves to abide by biblical principles and to raise their children according to God's standards.
The church body will pray with and for your family and commit to support you as you embark on the awesome journey that is parenthood.
Parents are required to join us at one of our baby dedication information class January 28th at 10:30am or Feb 4th at 9am.
The next dedication will take place at the 5pm and 10:30am services, February 10/11
Please contact Shelly Hintz at shintz@seacoastgrace.org if you have questions.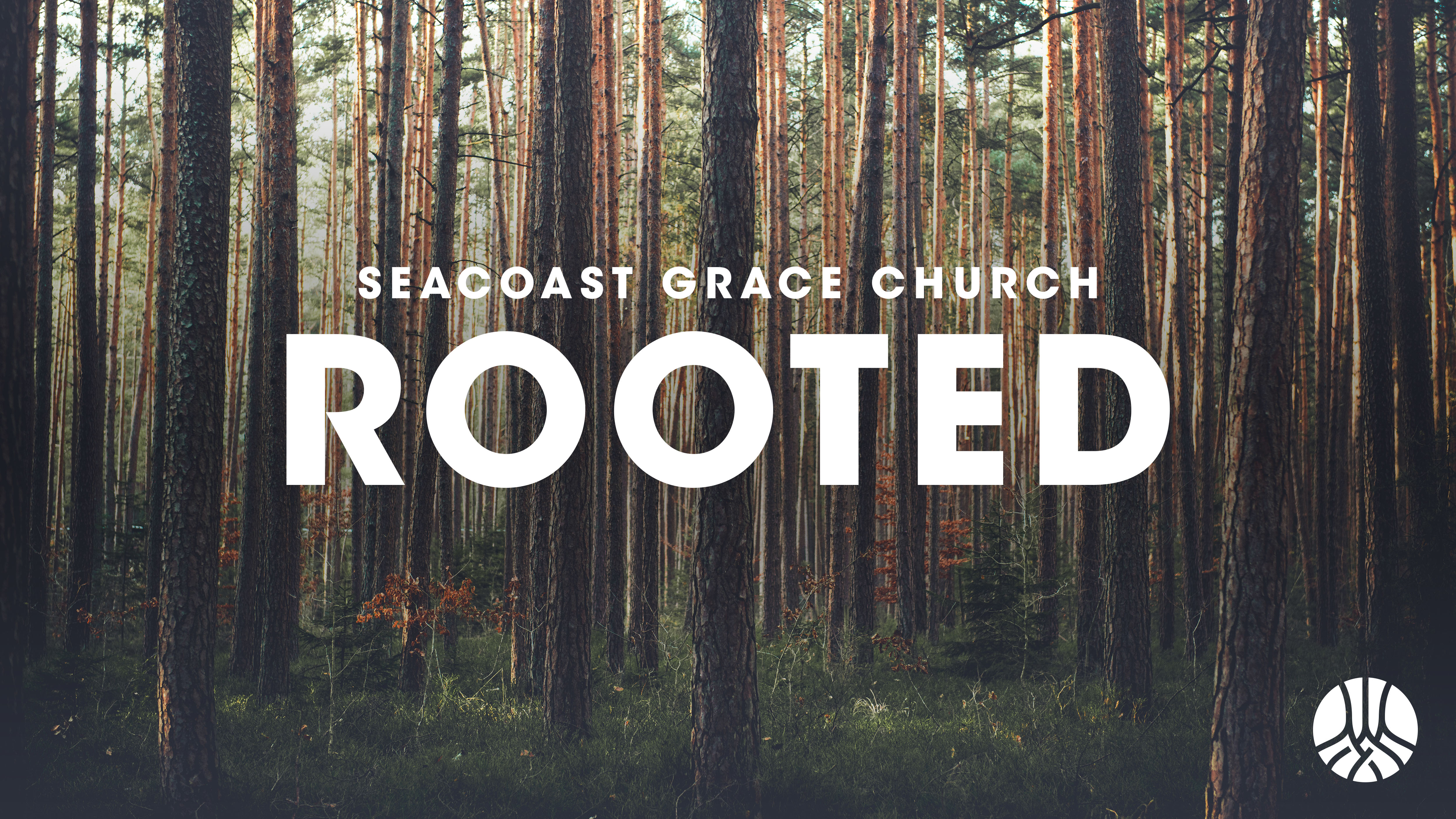 Rooted - Spring Session
February 15th - February 18th, 2018
$45 - $60
Rooted and Rooted 2.0
Rooted changes the way people are discipled and impacts holistic church growth while building, launching and sustaining healthy life-changing small groups in your church.
Have you completed Rooted and looking for your next step? Join us in our launch of Rooted 2.0. Rooted 2.0 will will take what you've learned in Rooted and help you dive deeper into your faith.
Rooted and Rooted 2.0 are both 10 week small group experiences, that includes individual exercises such as daily bible reading, journaling, and prayer, as well as weekly meetings with your group to talk about what you have learned.
DETAILS:
Groups will meet on Sundays from 4-6pm (Kid's Club and The Journey available)
Groups will meet on Thursdays from 6:30-8:30pm (no childcare available)
Please note, there will be a week break for Easter
Rooted will have TWO group experiences OUTSIDE your weekly meetings—a PRAYER and SERVE experience you will coordinate with your group
The registration fee includes the required workbook, materials, leadership training for the facilitators, and the Celebration dinner.
Questions about Rooted or Rooted 2.0? E-mail James at jvalencia@seacoastgrace.org
***The last day to sign up is February 8th
---
THE JOURNEY - for kids in Kindergarten through 5th Grade
During the Rooted study for adults, we are piloting a child-friendly discipleship program called The Journey. This is more than just a curriculum for kids; it is a pathway for life change. We invest in our children in so many ways, both with academics, sports and the arts (all GREAT things). Have you thought about their spiritual development lately? It is easily overlooked in light of all the activities they are so often bombarded with. While you are spending time diving into your own spiritual walk in Rooted, won't you bring your child along for their very own spiritual journey?
When: 10 weeks - Sundays: February 18th - April 29th
Time: 4-6pm
Cost: $60
Ages: K-5th grade (childcare is also available for nursery to preschool ages not yet in Kindergarten)
Note: Parents must be enrolled in Rooted or have completed Rooted in order to register their child for the program.
Questions?: Email Becky at bdegracia@seacoastgrace.org
***The last day to sign up is February 8th
Glow Zone
February 16th, 2018
$30
Glow Zone is a indoor glow in the dark facility that offers fun attractions like GlowZone Bowling Lanes, Ninja Course, Laser Maze, and so much more. Cost includes 2 hour unlimited access pass to attractions, 2 slices of pizza and a drink! Drop off and pick will be at Glow Zone in Huntington Beach. This will be a fun night for our staff and leaders to get to run around and build relationships with your Jr. High School student. Sign up TODAY to help us ensure plenty of staffing to keep your kids safe. We hope to see you there!
Address: 7227 Edinger Ave Huntington Beach, CA, 92647 Check-In: Glow Zone Huntington Beach 2/16 6:30PM Pick Up: GlowZone Huntington Beach 2/16 8:30PM Cost: $40
Once Again: 2018 Women's Retreat
May 18th - May 20th, 2018
$225 - $240
Have you ever gotten to the place where you just couldn't take it anymore?
Dreams. Programs. Jobs. Relationships.
There are so many different areas where we feel like calling it quits. It's time for an honest conversation on how not to give in to the temptation to give up. At the SCG women's retreat this year, we will challenge you to once again...start...once again ...persevere...once again...be brave...once again... turn to God.
Our speaker, Nikki Koziarz, is a woman who has thrown in the towel a time or two. But with God's help, she's discovered a few habits that have helped her and will help us to overcome once again.
And as if that wasn't enough....
The retreat will be taking place at the luxurious Murrieta Hot Springs Conference Center. We'll have cozy accommodations (each suite sleeps 6 in twin sized beds (linens provided. You can request up to 5 roommates or let us place you with new friends), delicious food (the conference center prides itself on it's fabulous fare), AND beautiful grounds and amenities (natural hot springs, enormous Roman Spa, pool, lake, volleyball courts, game room, coffee shop, and book store!)
Reserve your spot with a $125 deposit today (balance due April 15).
Questions? Contact Becky at scgwomen@seacoastgrace.org