Women's Ministry: Simply Single
April 28th, 2018
$5
It's Game Time!

If you're a single female and are looking for a fun way to spend a Saturday evening, join us right after the 5pm service Saturday, April 28th (6:30pm). The Simply Single ministry is a great way to connect with other single women in your same life-stage. Come on over and check it out - you'll like us!
Snacks provided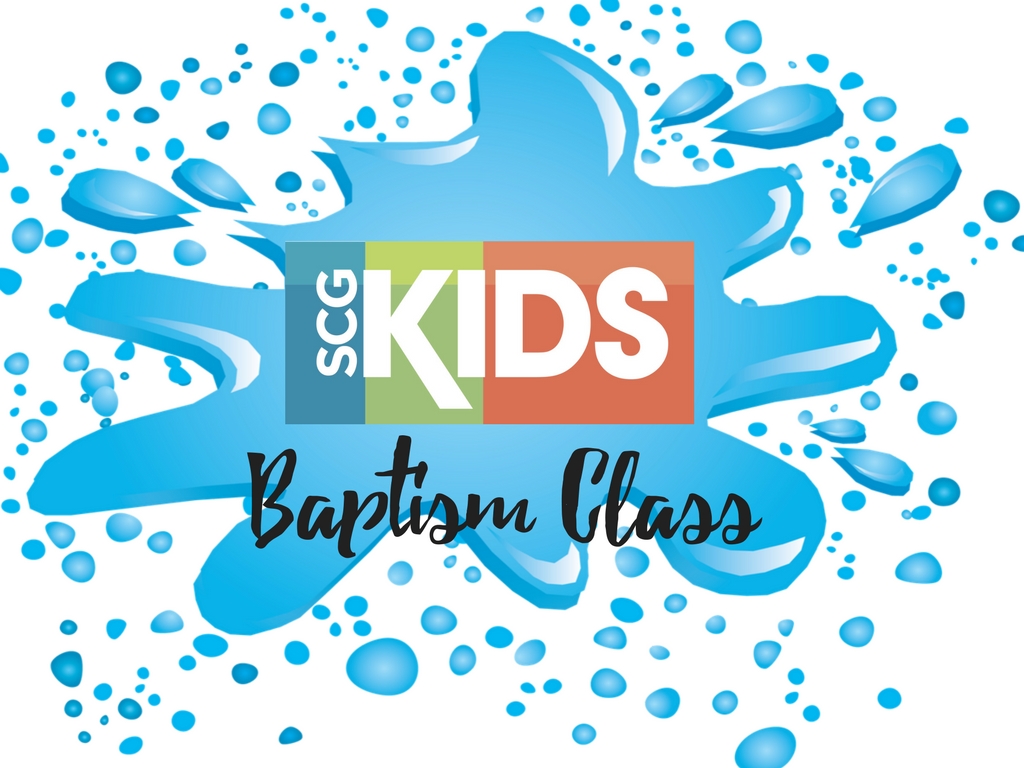 SCG KIDS Baptism Class
April 29th, 2018
Baptism Class is a fun and safe setting for kids and parents to explore what it means to be a Christian. They will also learn what Baptism means and taking next steps in their faith walk. All children must attend with a parent. This class is designed for kids in Grades 2-5.
If you have any questions, please contact Becky at beckyd@seacoastgrace.org or call 714-761-5100 x2314
Class: Inspired-What The Bible Is All About
May 1st - May 29th, 2018
$15
This class will help you answer the question: How did we get our Bible? You will gain greater confidence in the Bible's reliability and application to your life today. We will also help you develop and practice important Bible study skills using the book of Galatians.
The class will cover things like how the Bible has been passed down from generation to generation, why there are different translations, and why the Bible is reliable. J. Warner Wallace's "Cold Case Christianity" book will be recommended (along with other reference resources). We will also study one chapter a week from the book of Galatians to practice Bible study skills (hermeneutics).
Baptism
May 6th, 2018
Come join us May 6th after the 10:30am service for baptisms!
Meet at 10:00am in the volunteer room for the baptism class. The class will be done in time for you to attend the 10:30am service if you choose. Check back in at the volunteer room at 11:15am.
What to wear: dark clothes (swim trunks, leggings, dark pants), flipflops. You will get a shirt the day of.
Bring a towel.
Please complete the online registration.
Questions? Email denise@seacoastgrace.org
Mother's Day Baby Dedication
May 12th - May 13th, 2018
Mother's Day Weekend--May 12/13 at the 5pm and 10:30am services.
Seacoast Grace believes children are a gift from God, and we are very excited to partner with our parents through baby dedication.
Baby Dedication is…
•An opportunity to thank God for the precious gift of your child.
•An opportunity to publicly declare your intentions to raise your child in a Christian home.
•A benchmark you can return to time and time again.
•A family dedication, where the parents commit themselves to abide by biblical principles and to raise their children according to God's standards.
The church body will pray with and for your family and commit to support you as you embark on the awesome journey that is parenthood.
Parents are required to join us at one of our baby dedication information classes on April 29th at 9am or May 6th at 10:30am.
Please contact Shelly Hintz at shintz@seacoastgrace.org if you have questions.
Once Again: 2018 Women's Retreat
May 18th - May 20th, 2018
$240
Have you ever gotten to the place where you just couldn't take it anymore?
Dreams. Programs. Jobs. Relationships.
There are so many different areas where we feel like calling it quits. It's time for an honest conversation on how not to give in to the temptation to give up. At the SCG women's retreat this year, we will challenge you to once again...start...once again ...persevere...once again...be brave...once again... turn to God.
Our speaker, Nikki Koziarz, is a woman who has thrown in the towel a time or two. But with God's help, she's discovered a few habits that have helped her and will help us to overcome once again.
And as if that wasn't enough....
The retreat will be taking place at the luxurious Murrieta Hot Springs Conference Center. We'll have cozy accommodations (each suite sleeps 6 in twin sized beds (linens provided. You can request up to 5 roommates or let us place you with new friends), delicious food (the conference center prides itself on it's fabulous fare), AND beautiful grounds and amenities (natural hot springs, enormous Roman Spa, pool, lake, volleyball courts, game room, coffee shop, and book store!)
Reserve your spot with a $125 deposit today (balance due April 15).
Questions? Contact Becky at scgwomen@seacoastgrace.org
Women's Ministry: Simply Single
May 26th, 2018
Come and see what we are all about! This is a fun and relaxed evening where we can get to know each other and learn about what this ministry is doing in the coming months. The event is FREE! Tell all your single (women) friends! Yummy food will be waiting for us after the 5pm service.
SCG Jr. High Hume San Diego 2018
July 8th - July 13th, 2018
$550 - $600
Hume Lake San Diego Is an amazing camp on Point Loma's campus that changes lives and it does it in a fun way. There's paintball, air soft, archery tag (we promise it's safe) zorb balls, surfing, bike riding a game room and so much more! The dates for the camp are July 8th - 13th and the cost is $600. Put down a $100 non-refundable deposit to secure your spot today!
Get your kids out of your hair for the week and sign up online or at any of the four Jr. High services!
If you have any question, please email aalvarado@seacoastgrace.org