Moms Together: Spring 2018 Babies and Preschoolers
April 12th - June 7th, 2018
$0 - $80
Looking for some "me" time with moms just like you? Moms Together for moms of babies and preschoolers is the place for you! Our weekly meetings will give you a chance to unwind from the persistent demands of mothering little ones while you make new friends and learn some stuff too! Every week we have snacks (some weeks we have a full hot breakfast too!!) and great speakers who will challenge you to grow in your faith and in your role as mom. We will assign you to a great group of ladies in the same lifestage as you and you will sit together as a "table" for the whole year...so you are sure to make some great friends!
And the best part of all this? We have a great program for your little ones too! Children ages 6 weeks-5 years are welcome in our Kids Together program...they will love it! If you have an infant that is not quite ready to transition into the Kids Together program, you are welcome to keep them with you in the meetings.
Meetings are weekly on Thursday mornings starting April 12 from 9:30-11 am. Your registration fee covers all costs for both you and your kids.
Ready to join? Sign up here!
We can't wait to meet you and go through this Mom thing...together!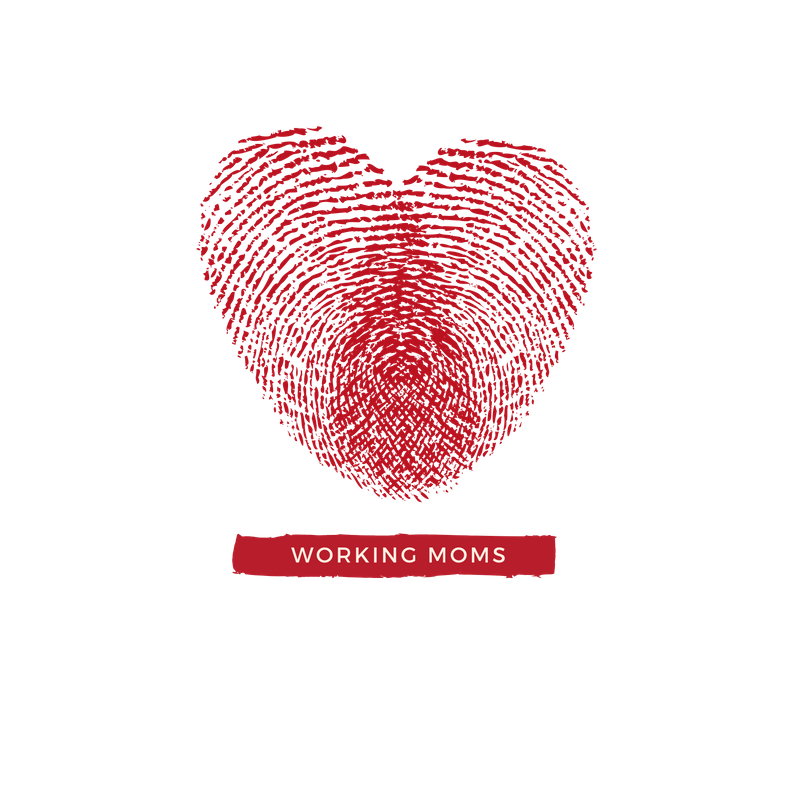 Working Moms Together Spring 2018 Session
April 18th - June 6th, 2018
$25
Life is crazy...kids, work, family, friends...just plain busy!! That's why we've designed this group just for you! We meet on the 1st and 3rd WEDNESDAYS of every month to make new friends, grow in our faith, and learn more about how to become the best moms ever (well, we know you already are that...but you know what we mean!). We would love for you to join us!
Childcare is available each week for $5 (pay at the door). If you need it, bring the kids along. If not, woo hoo! Night out for mom!
Women's Class: Shattered
May 21st - May 25th, 2018
$10
What do you do when your world turns upside down?
We've all been there. The day when the bottom of your world drops out, when all of your plans fall flat on the ground and you are left gasping for air and asking the question: where do I go from here? The women who followed Jesus have been there too...the day they stood by and watched all their hopes and dreams be nailed to a cross and die. We'll walk with them as they teach us that sometimes the FINISH is not the END!
If you've ever been nervous to study the Bible on your own, this is the class for you! In this 4 week class we will meet the women whose stories are told in the last few chapters of Matthew, Mark, Luke and John (the death and resurrection of Christ) and take a look at history through their eyes. Whether you've never opened a Bible or you read it every day, you are going to learn a lot! Perfect for women of all ages and stages.
Monday Nights @ 7pm (We'll be taking Memorial Day week off.)
Starting May 21 in the Great Room
OR IF WEEKNIGHTS DON'T WORK FOR YOU:
Friday Mornings at 9 am
Starting May 25 in the Great Room
CHILDCARE AVAILABLE
Shift 2018
May 29th - June 5th, 2018
Shift is a program designed for your 5th Grade student to make a comfortable transition into our Jr. High Ministry. Each meeting will be exactly like our Mid-Week Jr. High service, so your student will used to the flow. Our last Shift program, will be a parent Q&A for you to come with all your questions about your student's transition. We look forward to seeing you there!
Summer Social
June 1st - August 31st, 2018
Summer Social is a way to stay connected to community throughout the summer! Sign up as an existing Rooted group or individual/couple. The goal is to meet as a group twice a month. Enjoy a meal together and connect by diving deeper into the weekend message.
If you are not a part of a Rooted group, we'd love to connect you with a group. We'll ask you a few questions and place you in the perfect Summer Social group.
Who: you, your neighbors, your Rooted group, new friends, old friends. Put a group together or let us help you!
What: Opportunity to get together with friends while you dive deeper into the weekend message
When: Twice a month on the day that works best for your group
Where: Anywhere that works! It could be a home, park, beach, restaurant...you pick the place!
Why: Just because it's summer doesn't mean you stop growing. Take this chance to do life with your community.
Questions? E-mail autumn@seacoastgrace.org
Women's Event: But First, Coffee
June 9th, 2018
$5
What would you do if you only had 30 min. to live?
On January 13 at 8:10 in the morning, the residents of Hawaii received this emergency text: BALLISTIC MISSILE THREAT INBOUND TO HAWAII. SEEK IMMEDIATE SHELTER. THIS IS NOT A DRILL.
At her kitchen table on the island of Oahu one woman came face to face with what was real, true, and important in her life. At this month's But First, Coffee, Monica Swanson will share what she learned from this terrifying experience about being intentional and living every minute to it's fullest. You will not want to miss her incredible story.
Women's Event: Crowns of Splendor: Lunch and Learn
June 15th, 2018
$20
Are you at a point in your life to enjoy senior discounts and more free time in your day? You're in good company!
On the third Friday of each month we will gather for "Lunch and Learn." A time for women in the same stage of life to CONNECT, GROW, and SERVE together. We will have a fabulous lunch, a great speaker and hear about some amazing ministries here at SCG.
We will meet in the Ranch House. Come at 11:30 if you'd like to settle in and socialize before we get started. We can't wait to see you!
Women's Ministry: Simply Single - June Event
June 23rd, 2018
We're learning how to make organic balloon arches and helping out the Children's ministry at the same time! SCG's Vacation Bible School (VBS) will be the week of June 25-29. The theme is AMPED. We are going to make some fantastic, colorful, organic balloon arches for this event. We will teach you how and then, when you throw your next big shindig, you'll be armed with the knowledge of balloon arch how to! Lucky you! There is no charge for this event. Just come dressed in comfortable clothing. Bring a small snack to share.
SCG KIDS Baptism Class
July 8th, 2018
SCG KIDS Baptism Class
Baptism Class is a fun and safe setting for kids and parents to explore what it means to be a Christian. They will also learn what Baptism means and taking next steps in their faith walk. All children must attend with a parent. This class is designed for kids in Grades 2-5.
If you have any questions, please contact Becky at beckyd@seacoastgrace.org or call 714-761-5100 x2314
SCG Jr. High Hume San Diego 2018
July 8th - July 13th, 2018
$550 - $600
Hume Lake San Diego Is an amazing camp on Point Loma's campus that changes lives and it does it in a fun way. There's paintball, air soft, archery tag (we promise it's safe) zorb balls, surfing, bike riding a game room and so much more! The dates for the camp are July 8th - 13th and the cost is $600. Put down a $100 non-refundable deposit to secure your spot today!
Get your kids out of your hair for the week and sign up online or at any of the four Jr. High services!
If you have any question, please email aalvarado@seacoastgrace.org
Compton Initiative
July 21st, 2018
$10
Over the last few years Seacoast Grace has begun a partnership with Victory Outreach, a church located on Sloan Street, right in the heart of the city. While attempting to fix up every house that is in need on the street, we are giving Victory Outreach an opportunity to build relationships with their neighbors and have a positive influence in their community.
Come on out to help us paint, landscape, garden, and much more!
Check in: Compton Couthouse 400 S. Acacia Ave Compton, CA 90220
Time: 7:00AM - 12:00pm
What to wear:
Comfortable clothes & shoes.
Yellow Compton shirt if you have one.
Cost:
$10 a person. Includes breakfast & lunch.
Questions? Email Emma at ejones@seacoastgrace.org
Bring the whole family out (ages 7 and up) and lets go love our neighbors! Please note, all kids must be accompanied by an adult.
Baptism
August 12th - August 13th, 2018
Come join us August 12th after the 10:30am service for baptisms!
Meet at 10:00am in the volunteer room for the baptism class. The class will be done in time for you to attend the 10:30am service if you choose. Check back in at the volunteer room at 11:15am.
What to wear: dark clothes (swim trunks, leggings, dark pants), flipflops. You will get a shirt the day of.
Bring a towel.
Please complete the online registration.
Questions? Email denise@seacoastgrace.org
This registration is for those grade 6th or above, including adults. If your child would like to get baptism - please follow the link to sign up for kid's baptism: https://seacoastgrace.churchcenter.com/registrations/events/127843
2018 Men's Retreat
November 30th - December 2nd, 2018
$175
We will be back up the mountain at Pinecrest Christian Conference Center. The weekend will be full of great speakers, worship and authentic conversation that you do want to miss. Knowing the experience first-hand from last year, this will be a great weekend that will also include some group competition! I look forward to seeing each of you in Arrowhead to worship God while being challenged as men.
The date is November 30 - December 2 with a cost of $175 per guy.
The items needed are: Bible/tennis shoes/outside activity clothing/toiletries/pillow
Pinecrest Christian Conference Center: 1140 Pine Crest Rd, Twin Peaks 92391